Your New Wellness Ritual: 10 Daily Activities To Practice Self-Care
Discover how to infuse the ritual of self-care into your daily routine.
---
Suffering from a seemingly never-ending to-do list? Constantly in a "go-go-go" mentality? Put your superpowers on pause and take a moment to rise above the chaos with daily rituals. Simple, but consistent self-care rituals throughout the day can help you bring more mindfulness and positivity to your life.
As one of the oldest forms of self-healing and nutrition, tea has long been touted for its uplifting and nourishing properties. By working with leading experts in food, nutrition and planetary health, TEALEAVES has created an innovative new line of botanical powders that are the foundation to a daily ritual. Carefully and consciously crafted, these blends to invigorate you from the inside out, while safeguarding the plants and botanicals used to make it.
We've put together our top 10 self-care activities to put you on the path to a fulfilling day!
---
Morning Rituals
Rise and shine! The best self-care activities for the morning hours are those which get your body and mind moving in an energetic and positive way. Set the tone for the rest of your day with an uplifting morning ritual!
MAKE A NOURISHING MORNING SMOOTHIE
Awaken your senses with TEALEAVES's Ashwagandha Beetroot Boost Botanical Powder - your morning smoothie's new secret ingredient! Beetroot increases oxygen flow throughout your body so you can face your morning workout or meeting with energy and focus.
MORNING SKINCARE
Whether your skincare routine is 3-steps or 10-steps, it's likely one of the first things you do to start your day. So why not make it a ritual? Light your favorite candles, play some music and turn this time into a meditative experience, giving you the strength and balance you need to tackle the day ahead.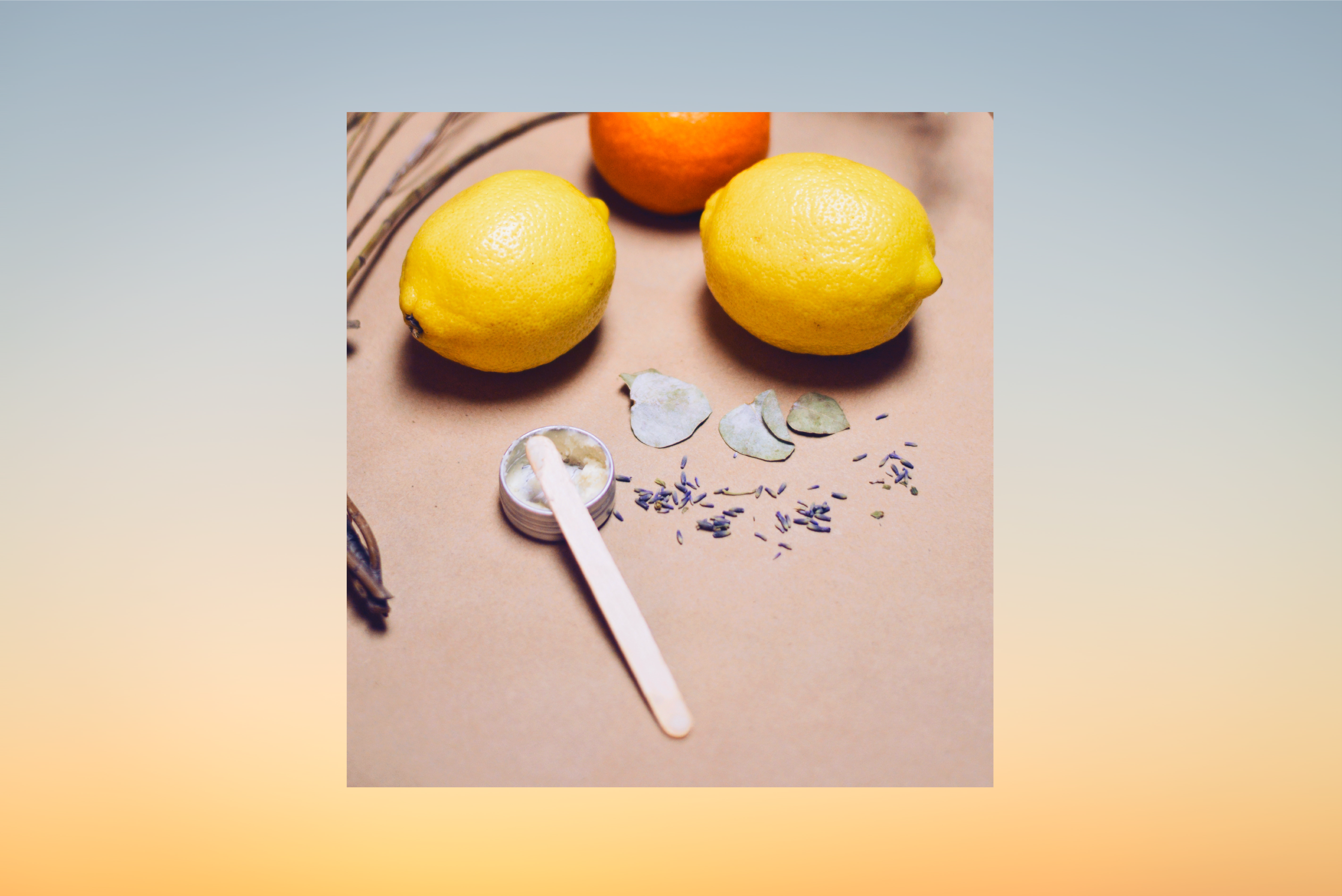 ---
READ SOMETHING INSPIRING
Only 5 minutes of reading (or listening) some inspiring thoughts can lift your motivation and stimulate your brain. It can be inspirational quotes, affirmations, real-life success stories, TED Talks, or whatever you find works for you.
---
MOVE YOUR BODY
After a long time of being in one position and resting, your body will feel more energized if you do a little exercise. It doesn't have to be a full-body workout at the gym. Anything that's enough to wake up your body some more and get the blood flowing!
---
Midday Rituals
Midday is the perfect time to take pause. Add some self-care activities to relieve tension and recharge you for the rest of the day!
INDULGE IN A MIDDAY LATTE
Craving an afternoon treat? Craft a soul-soothing latte with TEALEAVES's Organic Wild Dandelion Cocoa Botanical Powder. With a healthy dose of greens hidden in a delicious chocolate flavor, this blend is the ultimate pick-me-up. Not your average hot chocolate!
---
TAKE a 5 minute "DAY DREAM"
A small break could be just the thing you need to "restart" your brain and regain focus. You can grab a 5 minute break and look into the distance, without any thoughts. Slow down from the daily grind, shut down your worries, and ignore the tasks ahead at least for a moment and simply observe the world around you. Tune out so you can tune back in!
---
GO FOR A SHORT WALK
A quick, short walk right in the middle of the day is perfect to recharge yourself, especially if you work mostly in a sitting position. Not only will it benefit your body, but it will also clear your mind and make you feel more refreshed.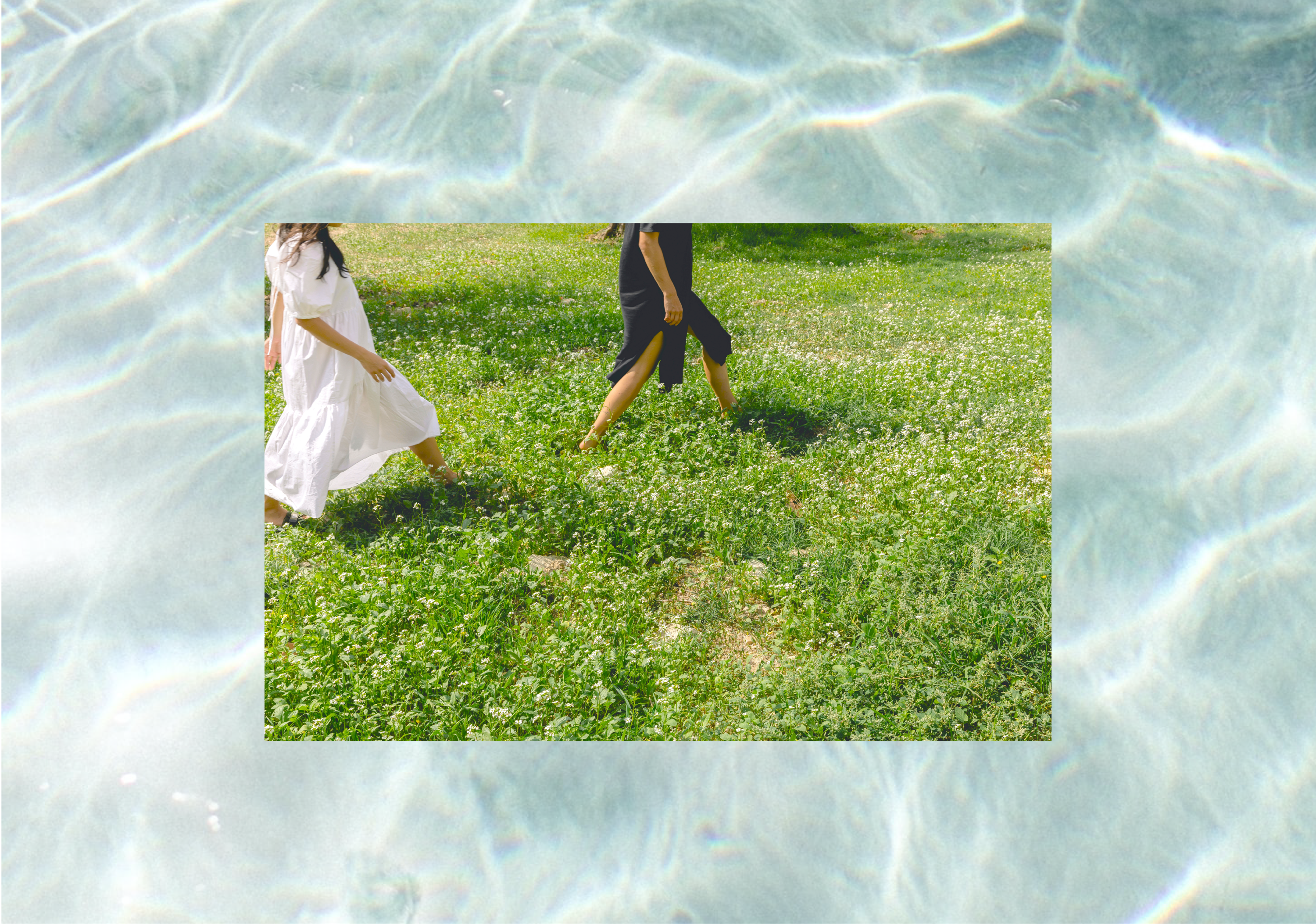 ---
---
Evening Rituals
The workday is done, your emails are answered, and the dinner dishes are washed. Now, it is finally your time to wind down and indulge in some relaxation. The evening is perfect for soothing self-care activities which will ensure you feel well-rested and energized for the day to come.
UNWIND WITH BOTANICAL BLISS
Sip on TEALEAVES's soothing Golden Turmeric Chai botanical blend to unwind after a long day. Created to calm and cool the most stressed of minds, turmeric can help relieve tension and sooth muscles, preparing you for a restful and restorative sleep. Looking to elevate your nightcap? Froth your favorite 'milk' for a smooth and creamy latte before bed.
---
TAKE a RELAXING BATH
Nothing quite like taking a relaxing bath after a long day. Indulge in a bespoke Sereni-Tea Bath in the evening, as you bring this day of relaxation and focus on your well-being to a close. The ultimate meditative retreat.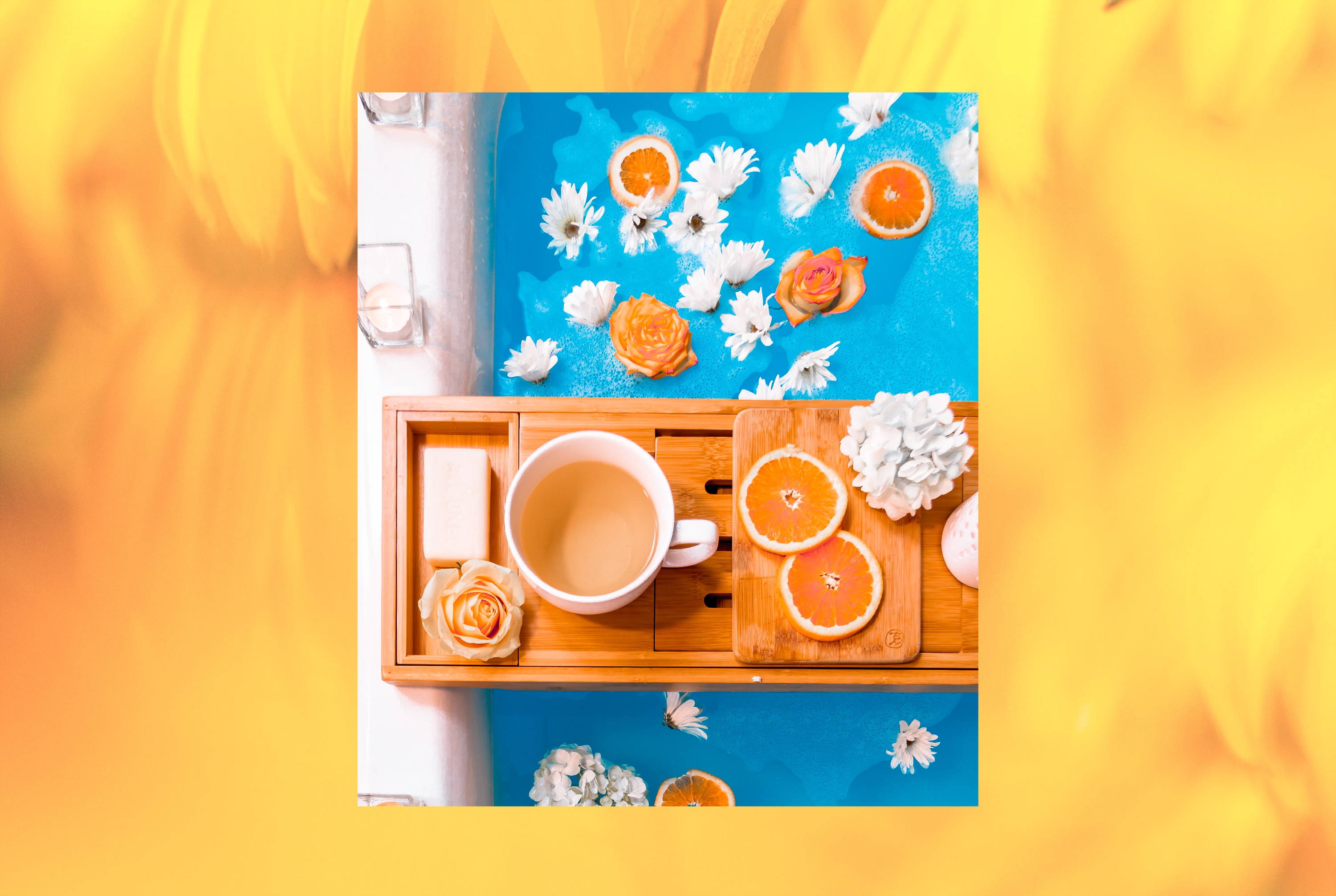 TAKE TIME TO JOURNAL
If you're a fan of the written word, then journaling is an excellent self-care activity for you. You can make a summary of a day, look back and search for ways how you can improve, or simply write down you thoughts and ideas. Try and see for yourself!