How to Repurpose Your Tea Packaging
5 Ways to Reuse Your Loose Leaf Tea Tins
Celebrate sustainably this holiday season by giving your used tea packaging a new purpose. Be mindful of the excess packaging with TEALEAVES classic black tea tins. Designed with a circular approach, our black tea tins go far beyond a one-time use and can be repurposed in many ways after enjoying your premium tea.
Here are five festive ways you can upcycle our classic black tea tins: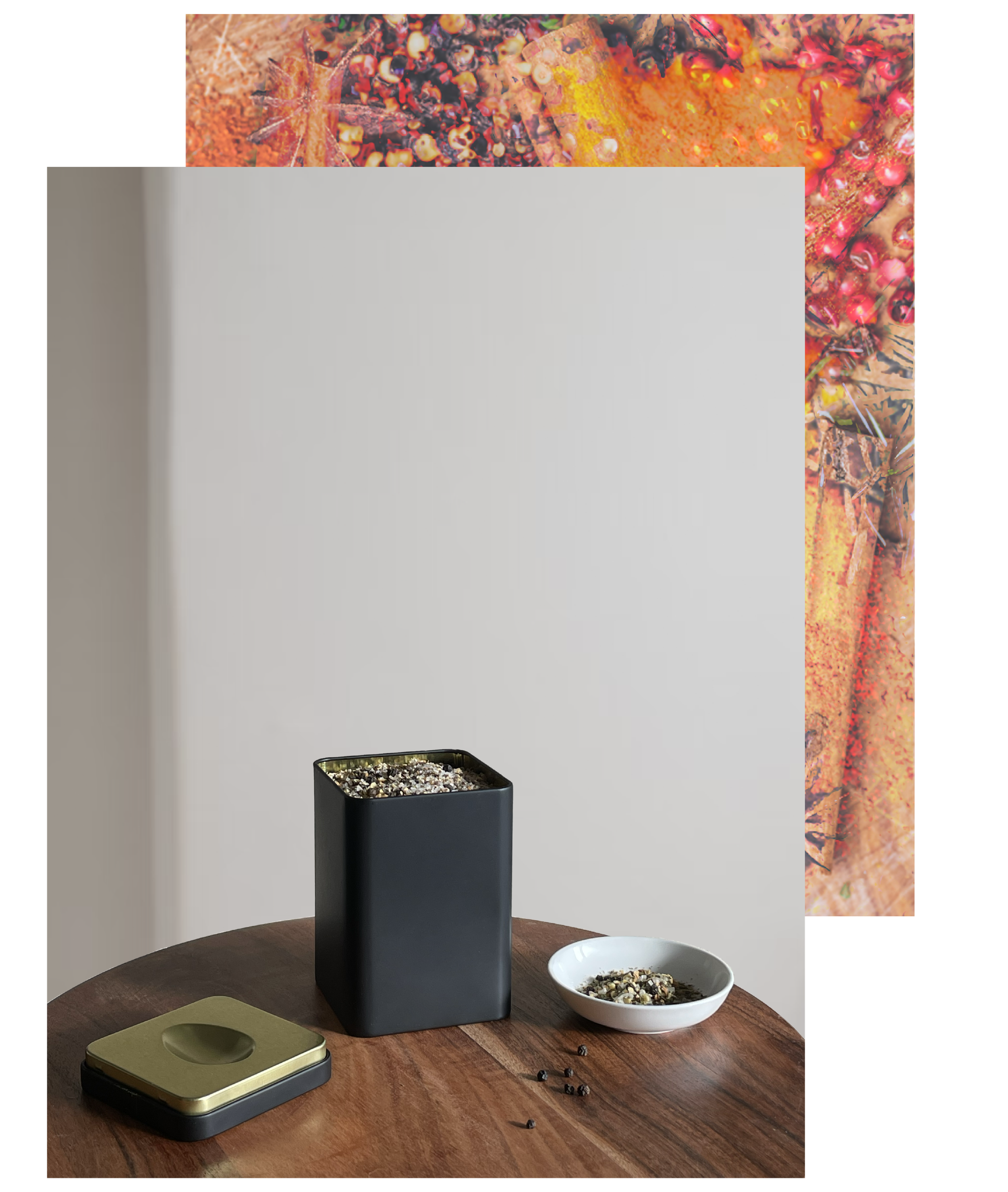 1. Create a Custom Spice Box
Perfect for dried goods, TEALEAVES classic black tea tins are food safe which make them the perfect vessel to store other dried goods such as spices, sugar, or flour. Try out a holiday spice blend to add to the loose leaf tea tin which you can use to spice up popcorn, sugar cookies or any holiday treat. Not a fan of spicy sweetness, try out a flavored salt to sprinkle in bold flavors to all your favorite dishes.
2. Store Your Paint Brushes
For designers and artists, the tea tin is the perfect height to keep your paint brushes, pens, and markers organized. The lid also has multiple uses such as using it as a brush rest for your wet paint brushes.
Don't own paint brushes? Organize your at-home office with a repurposed pencil holder. Perfect to organize all of your extra stationery.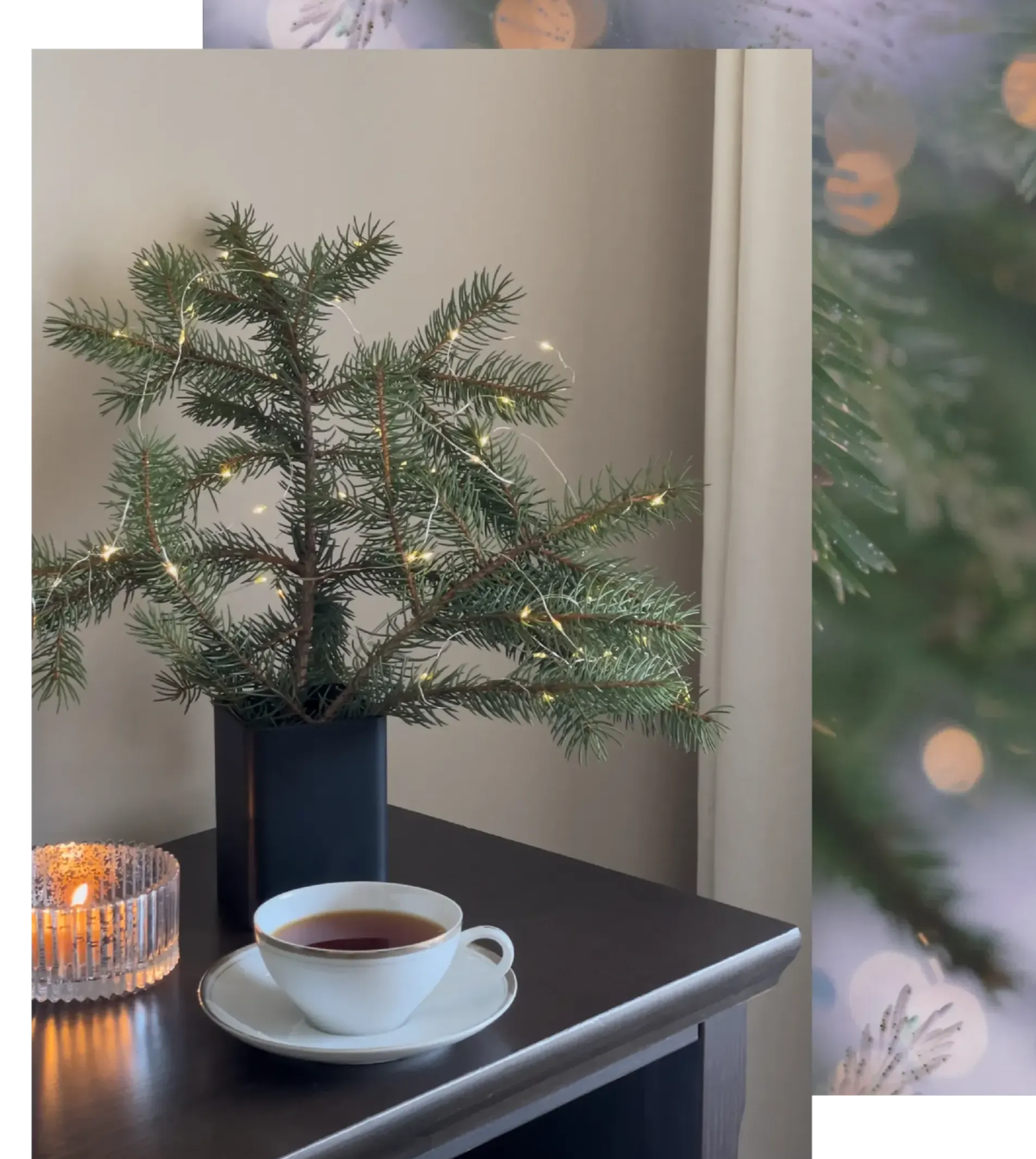 3. Design a custom Vase Arrangement
Add a festive detail or small centerpiece to your home with a dry flower arrangement. Salvage broken tree or pine branches and wrap them with fairy lights to achieve a dreamy holiday bouquet.
If you're not a fan of dry bouquets try a plant that requires little water. Fill the loose leaf tin with soil and use your steeped tea leaves as a natural fertilizer to bring nutrients to your plant.
Did you know that tea leaves are rich in potassium, phosphorus, nitrogen, and other various trace minerals, which will boost your plant without the use of harsh chemicals!
*These tea tins are not made to hold water, make sure to use a plant saucer to avoid leaking when watering your plants.
4. coffee table book topper
Our packaging is designed in a way that is stunning in any space. Use the tea tin as a book-end or topper to liven up your interior and highlight your favorite books. Weigh down the black tea tin by filling it with decorative pebbles or even other packaging waste.
5. Create a Stovetop Potpourri Tin
Use the tin to store your holiday stovetop potpourri. Place dry ingredients like cinnamon sticks, dried oranges, whole cloves, cardamom pods, vanilla, and thyme to curate a custom smell that will fill the air with an incredible non-toxic scent.
Be sure to stock up on your loose leaf tea tins this holiday season to make holiday potpourri favors for all your loved ones.
---
With purposeful packaging, you can create any ritual, big or small that shows commitment to our planet. Finding ways to repurpose the packaging you have in your home can be an easy way to intentionally relieve and reduce excess waste in your home.
Explore loose leaf teas in tins that you can reuse here.
If you would like to learn more about what a circular economy can do for our planet, click here.