Try making this thyme and whiskey infused iced tea cocktail to pass the thyme away.

Blackberries, peaches and a dash of whiskey make a perfect summer cocktail. Add TEALEAVES T Blend and a simple thyme infused syrup to perfectly complement summer's flavors.
Recipe courtesy of Josh Peters of the Whiskey Jug:
---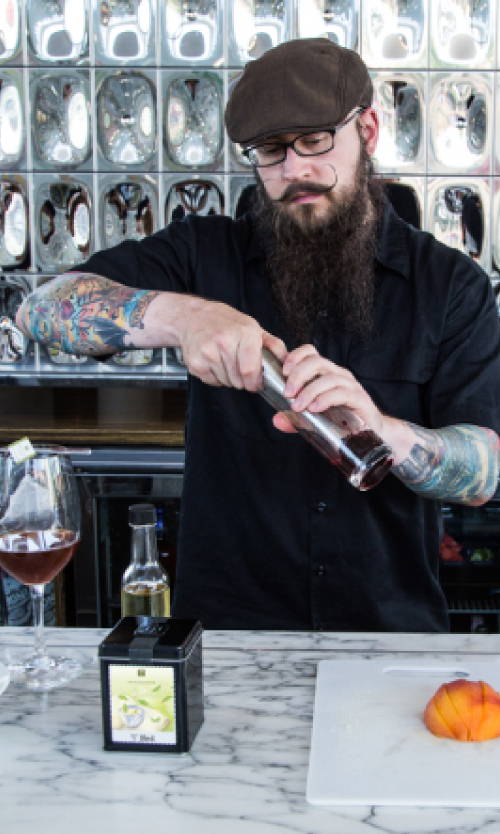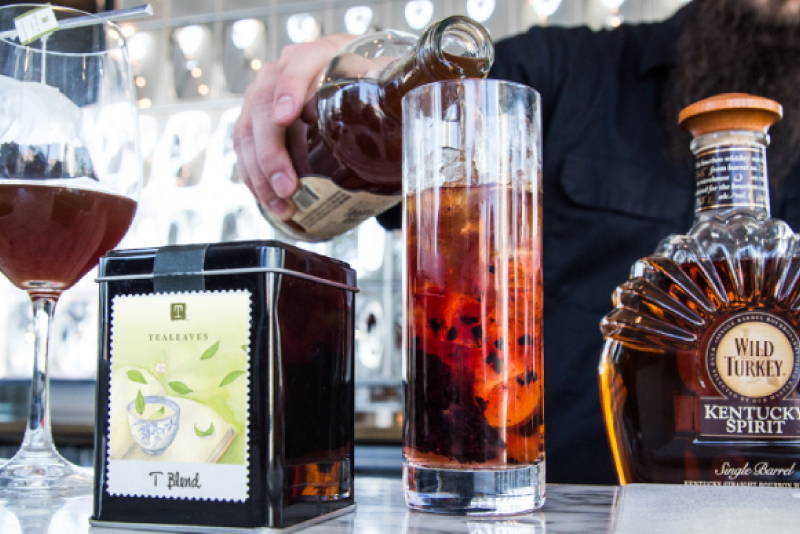 ---
2 tsp. TEALEAVES T Blend Loose Leaf Tea

2 oz. Wild Turkey Rare Breed Bourbon

1 Tbsp. Mint Simple Syrup (see recipe below)

1 cup White Sugar

1 Bunch Fresh Mint (approximately 1 cup)

1 Handful Blackberries and Blueberries

1/4 Lemon

1/4 cup Lemonade
Steep 2 tsp. TEALEAVES T Blend in 8 oz./ 236 mL. of hot water.

Let the tea steep for 2-3 minutes before straining and cooling it.

Muddle the berries in the bottom of a Collins glass.

Fill the glass between ½ to ¾ full with ice.

Mix the whiskey together with the simple syrup, squeezed lemon, and lemonade.

Pour this mixture over ice.

Fill with the prepared T Blend tea and enjoy!
---
1 cup White Sugar

1 cup Water
4 Sprigs Thyme
Combine sugar and 1 cup of water in a small saucepan.

Cook over medium heat, stirring occasionally until the sugar is dissolved.

Rub the thyme sprigs between your hands.

Remove from the heat and add the thyme sprigs to the sugar mixture.

Let the tea steep for 10 minutes.

Remove the thyme sprigs.
---